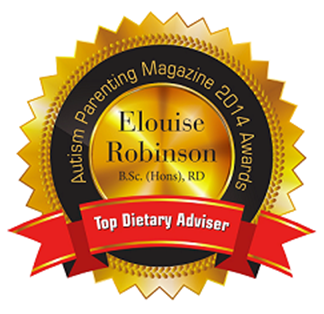 Elouise Robinson, BSc (Hons), RD, is a Dietitian who studied at Leeds Metropolitan University.

During her placement year she found a passion for working around health prevention, and was invited by the public health team she spent time with, to work with them after completing her degree; this allowed Elouise the opportunity to work with families, education settings food companies and catering departments.

Moving on, Elouise has then specialised in working around health promotion for children, including working to support families with all types of food allergies and conditions which require therapeutic diets out in the community to be able to have school meals. Through taking an active community role in the educational sector, she has been able to support establishments with teaching young people about their healthy weights by utilising creating resources such as strategic plans, food policies, fussy eating recipe book and packs of lesson plans.
Elouise has a passion for cookery and developing new recipes and written many recipes to support families including a recipe booklet for fussy eaters.
To find our more about Elouise's freelance work, visit http://www.elouiserobinson.co.uk/
We are not able to provide individual medical or clinical advice about dietary change. We always recommend contact with your own medical professional before dietary change.